Aptly named Uni Villa – 'uni' translating to 'dream' in Finnish – this ultra-tiny eco-resort is the answer to our home decor fantasies. Designed by Nordic-interior masters Studio Puisto, Uni Villa is a 1,205-square-foot U-shaped village – consisting of two studio 'units,' and a larger suite space – in Hyvinkää forest, Finland. 
While Uni Villa currently exists amid the varying climates of southern Scandinavia, Studio Puisto's village is designed to exist anywhere in the world. Each unit is complete with readymade furniture, so owners can live sustainably and stylishly in all climates – and we're stealing modern decor ideas from these minimalist havens.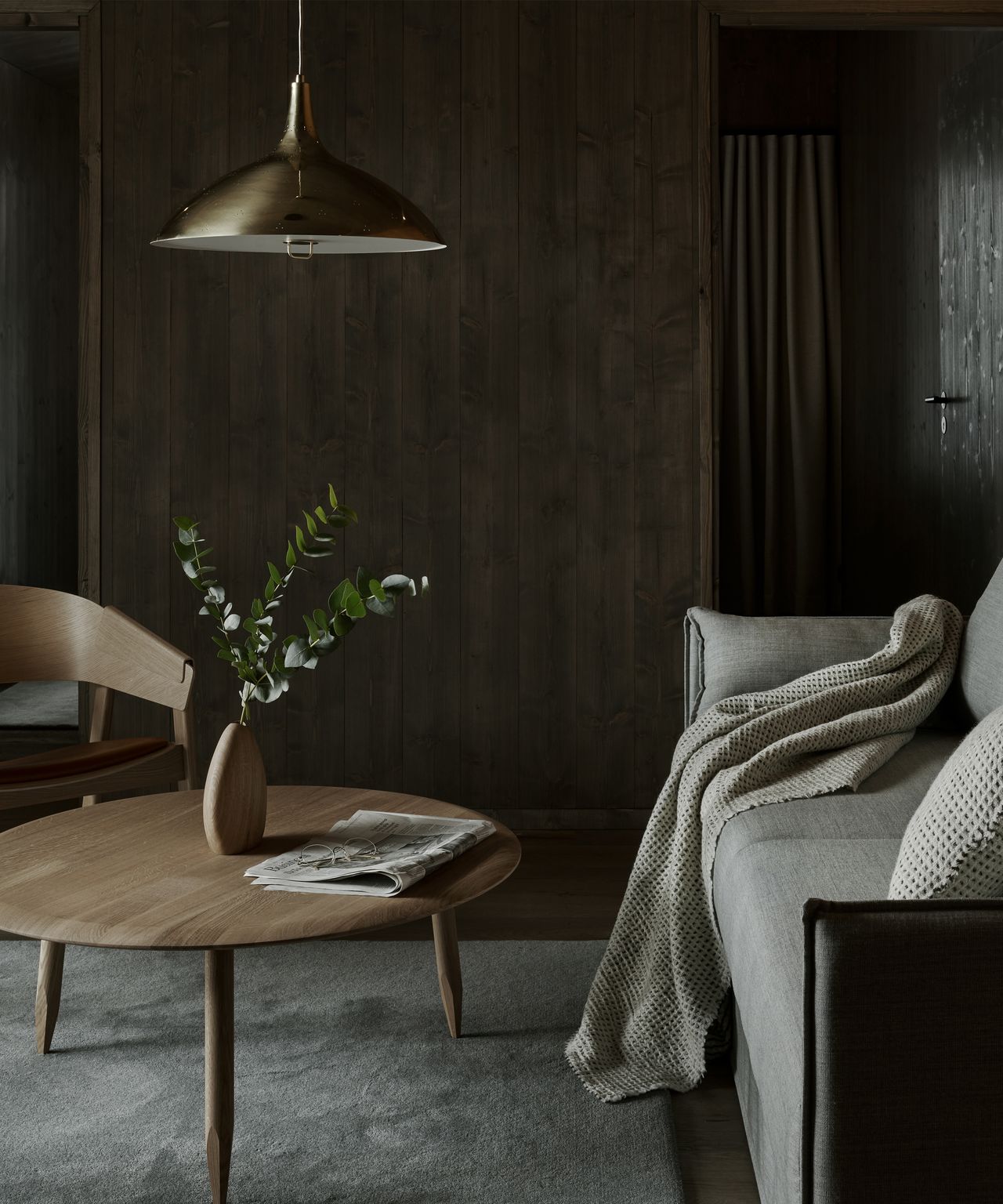 It's no secret that we're wholly influenced by Finnish interior design, and Uni Villa only fills us with more inspiration. Each of these tiny units epitomizes small-scale style through its neutral-hued color scheme and refined collection of simple accessories. 
These units blur the lines between interior and exterior living by bringing the organic allure of the Finnish landscape indoors through its diverse textures and handcrafted furnishings. Notable accessories include the rustic circular vases that ooze Athena Calderone's aesthetic.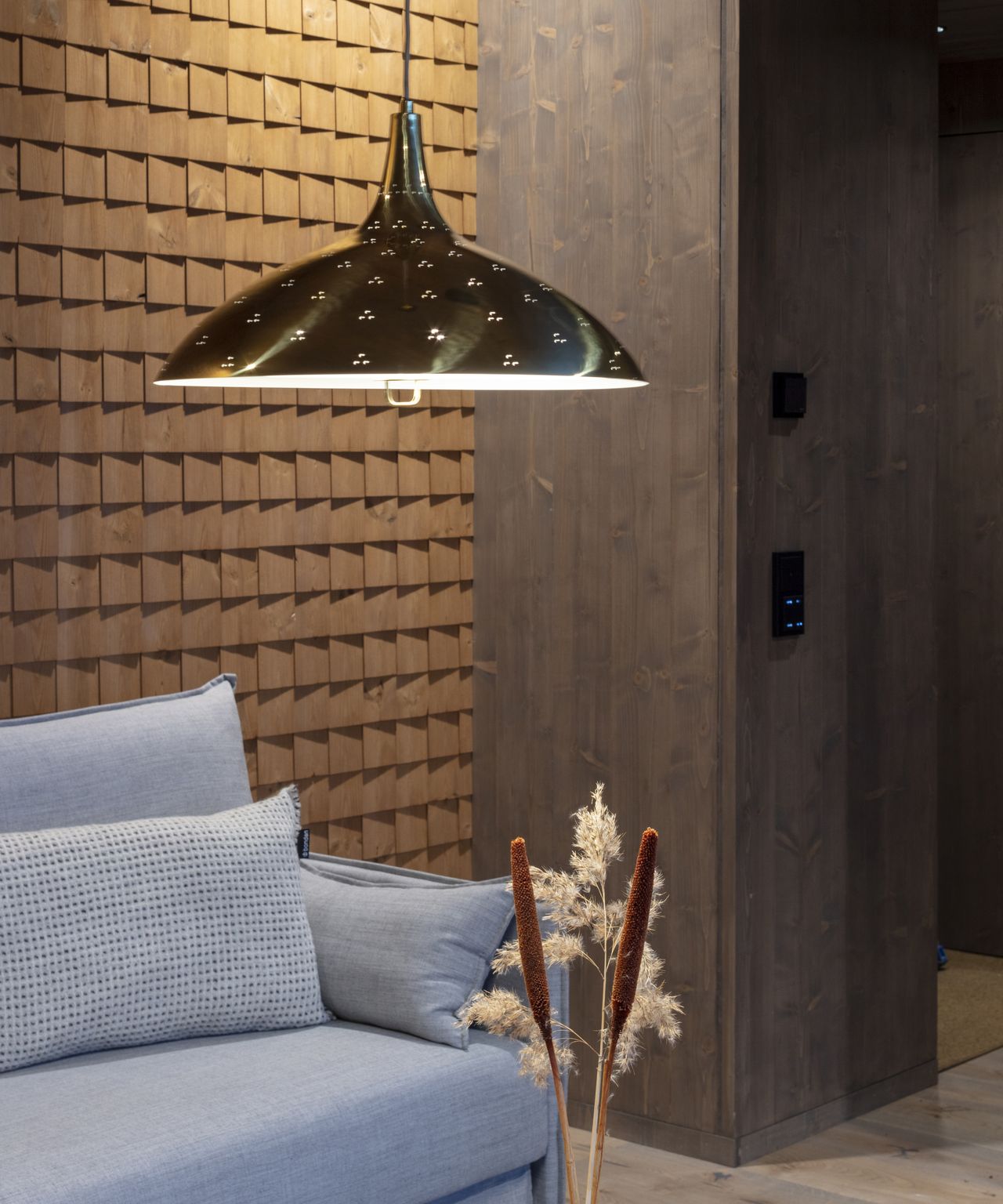 The soothing shades of the soft furnishings and textiles create a juxtaposition between the harsher raw materials and create a sanctuary amid the elements. Alongside the monochromatic living room, Uni Villa is brimming with small kitchen layout ideas – with its simple wooden cabinets that blend into the minimalist scheme and thus promote an open-plan aura throughout the unit.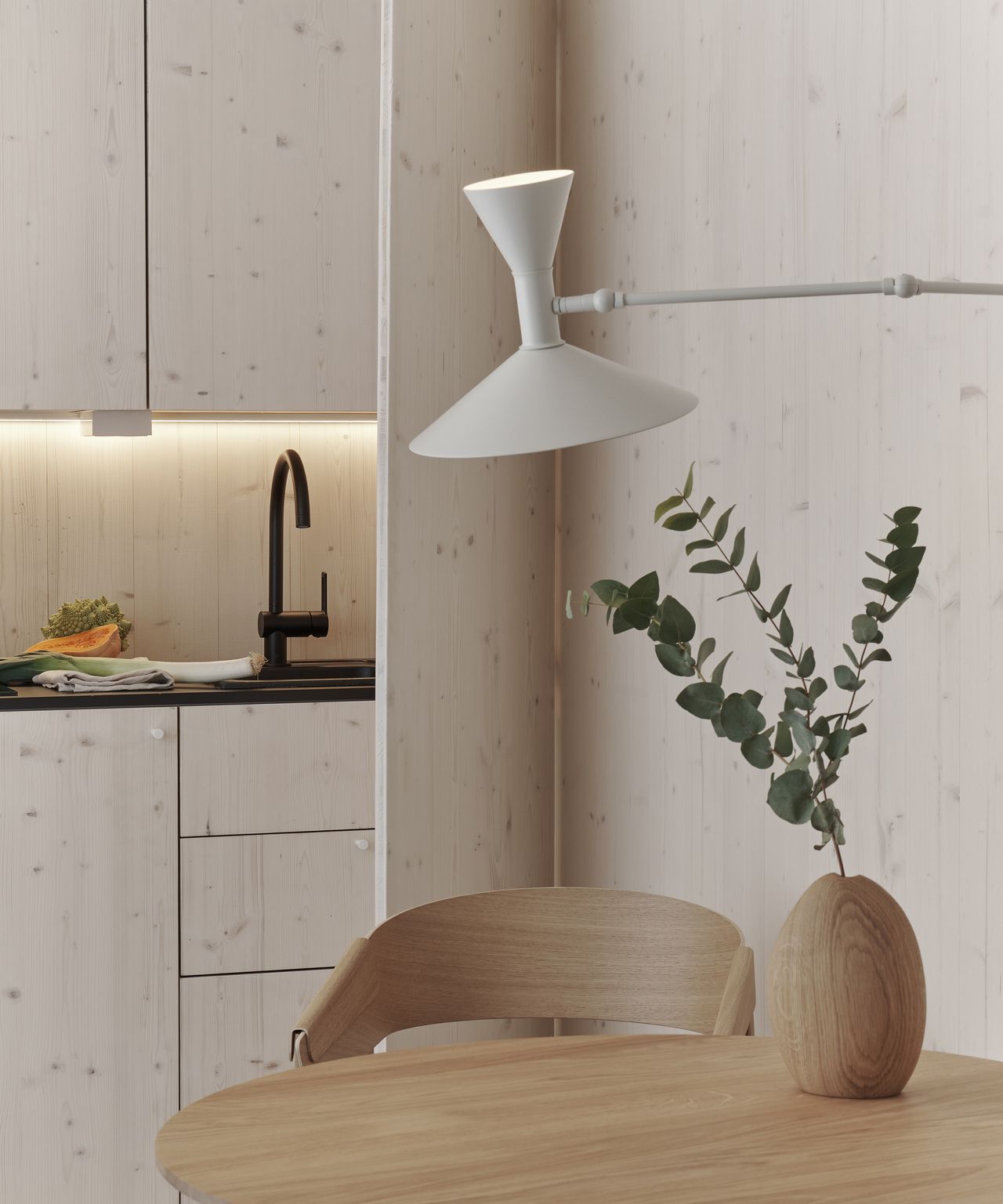 Meanwhile, the large windows emphasize Finland's precious sun rays and drench the units in light to make the space feel airy and continue to blur the boundaries between the indoor and outdoor spaces. Uni Villa also exemplifies task lighting and only illuminates certain pockets of the space to exhibit a boutique-hotel style ambiance when the sun sets above the village.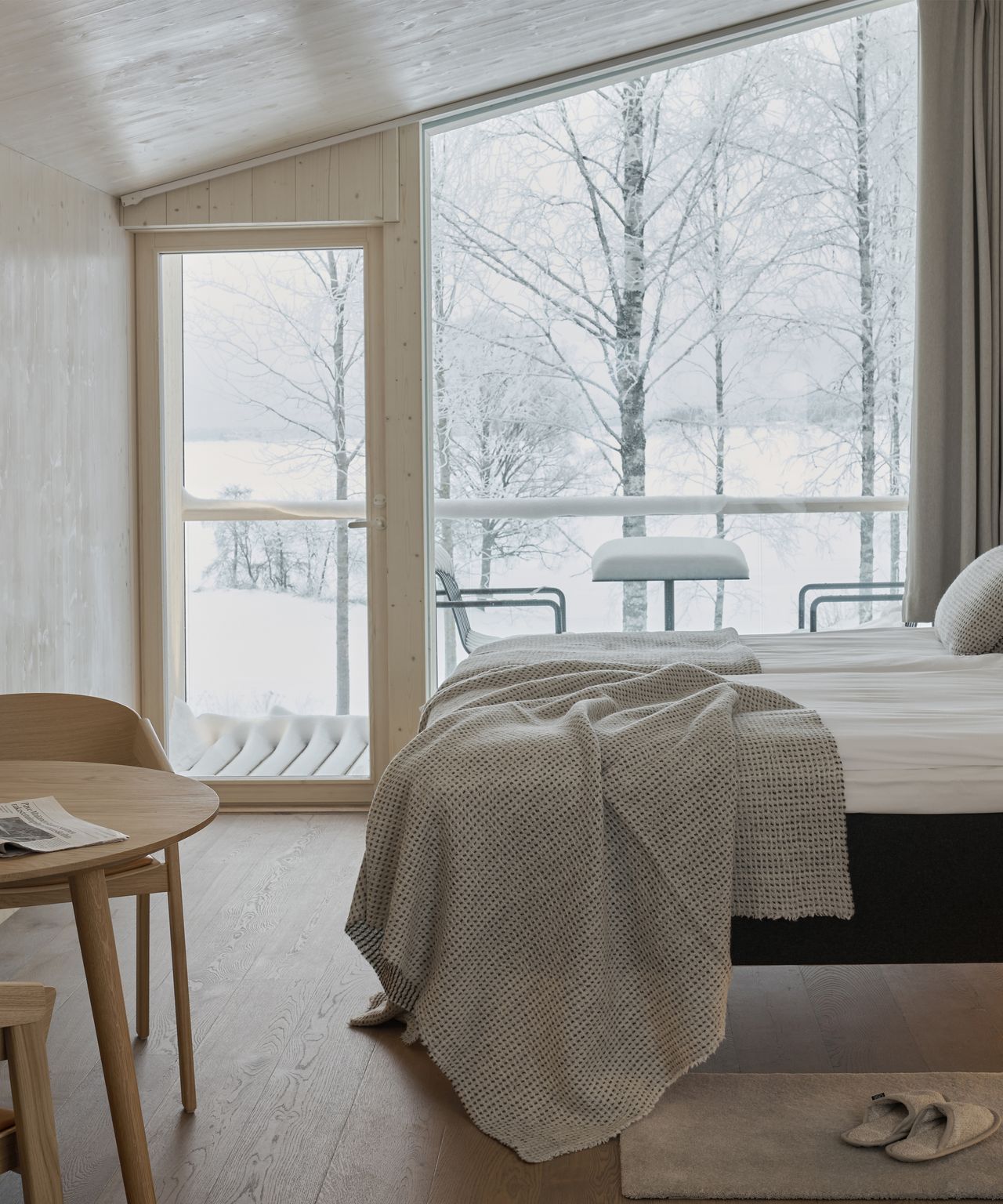 Plus, if you don't already love Uni Villa enough, Studio Puisto designed the units with an emphasis on sustainability, so you can surround yourself with nature without worrying about your impact on the space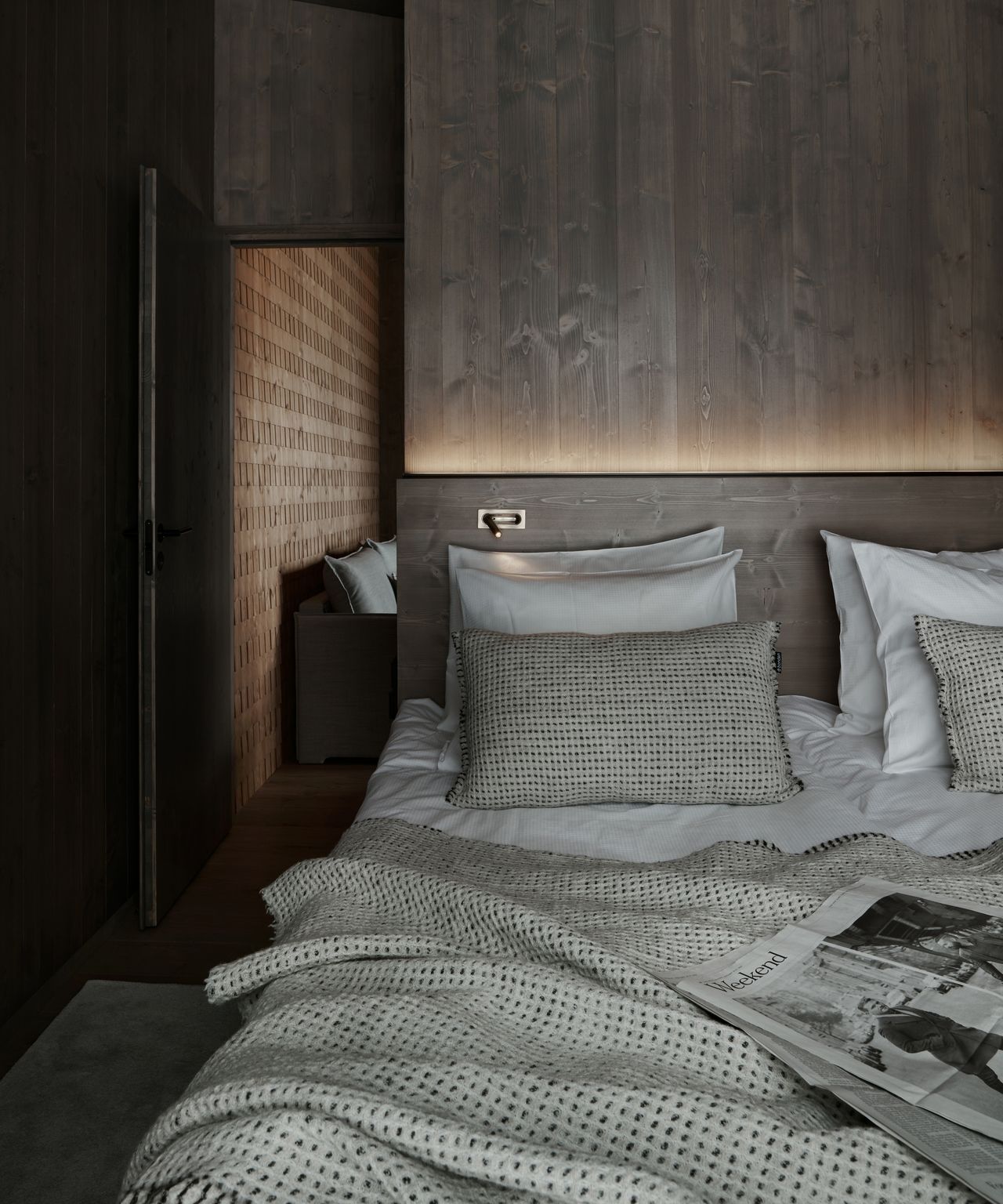 We have a feeling we're going to see more of  Uni Villa in the future. The future looks beautifully sustainable and indisputably stylish.