the frank lloyd wright freeman house is up for sale for $4.25 million by the university of southern california. the structure built in 1924, is noteworthy as one of his four textile block residences in los angeles. the walls — wrapped in more than 12,000 cast concrete blocks — are textured on both the interior and exterior to form an incorporated ornamental design.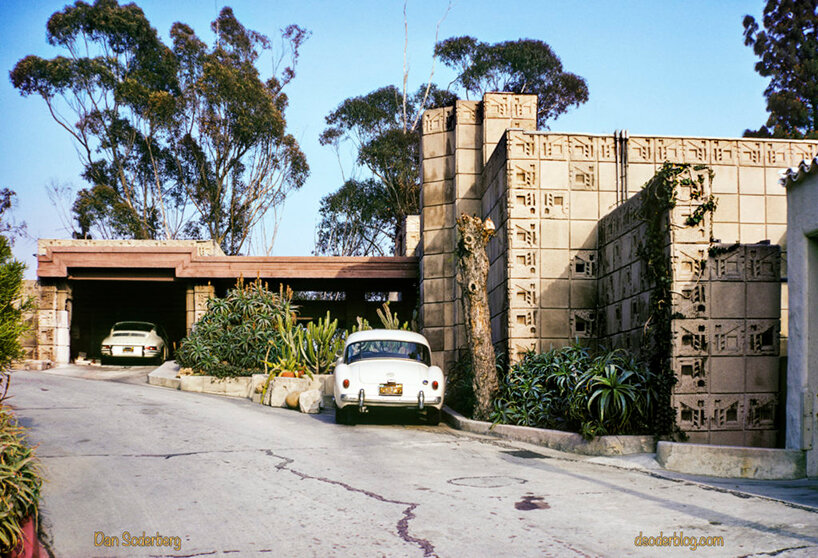 all images courtesy of dsoderblog  © dan soderberg
wright created a unique layout with various patios, to integrate the landscape in the inside. the interior includes a salon-style design with a fireplace serving as the heart of the dwelling. the glazed surfaces between the perforated blocks provide the dwelling with plenty of natural light. meanwhile, the glasses hold no framing, so as to maintain the horizontal lines.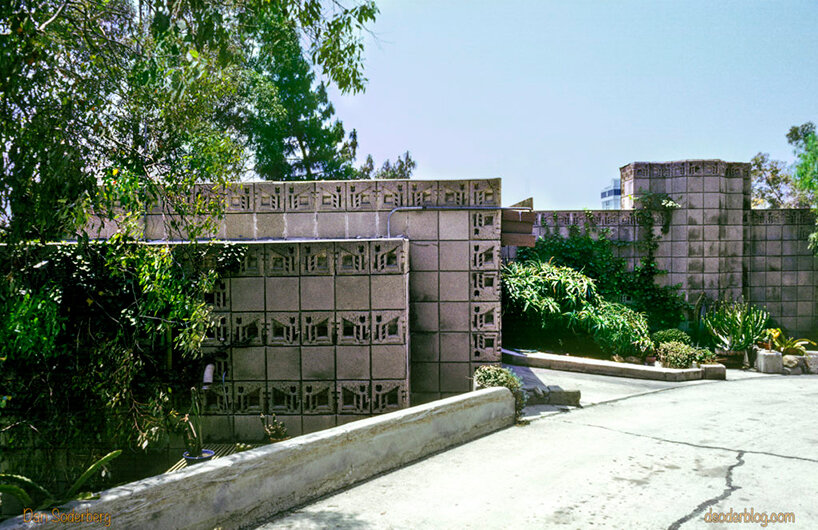 after 61 years of residence, in 1986, the freemans donated their home to the university of southern california's school of architecture. the school transformed the house into a safe structure, but still the cladding demands restoration. moreover, the property includes several of the original furnishings, while the blocks varied in surface processing having patterned, soft, or perforated patterns.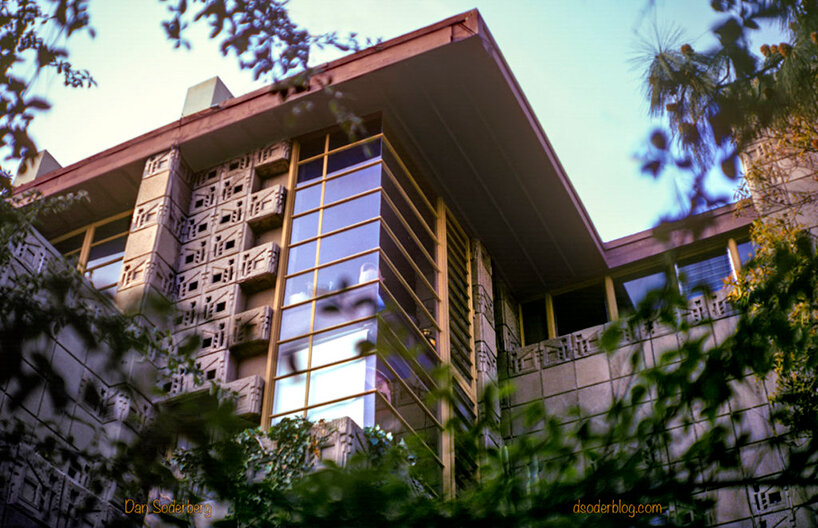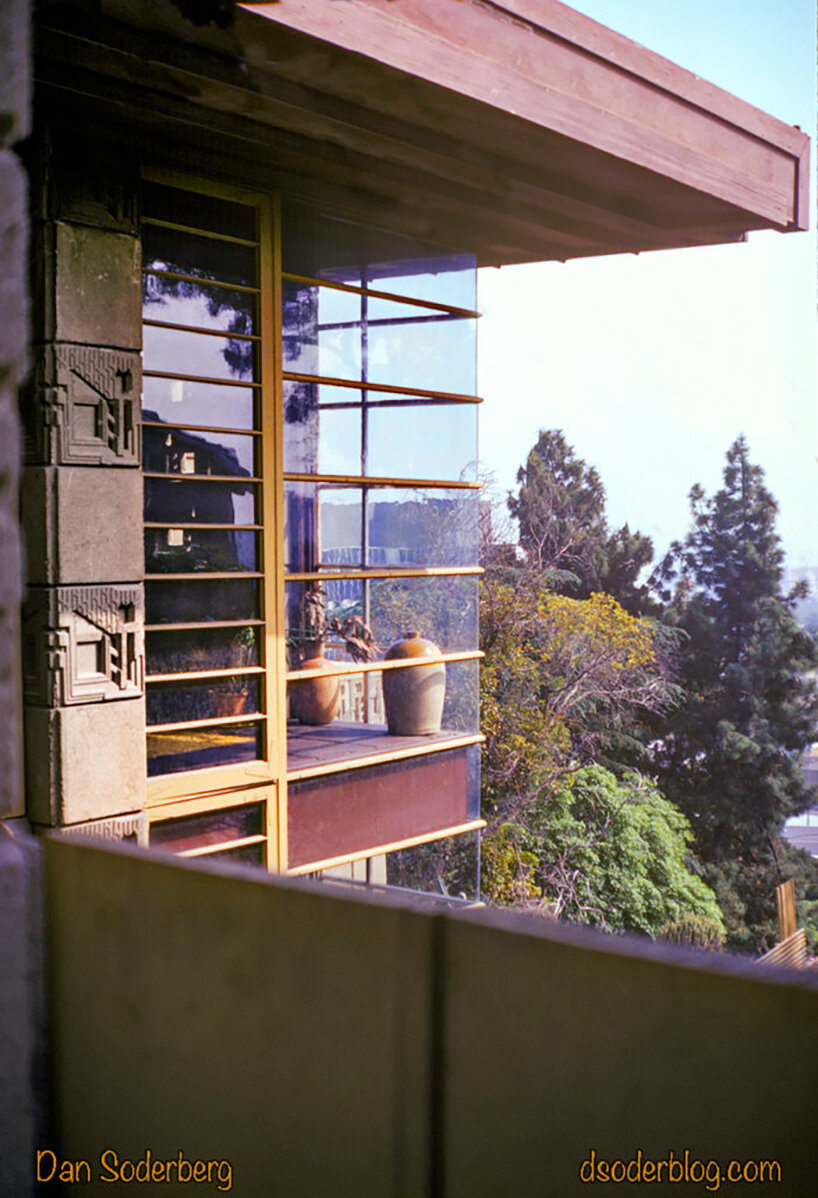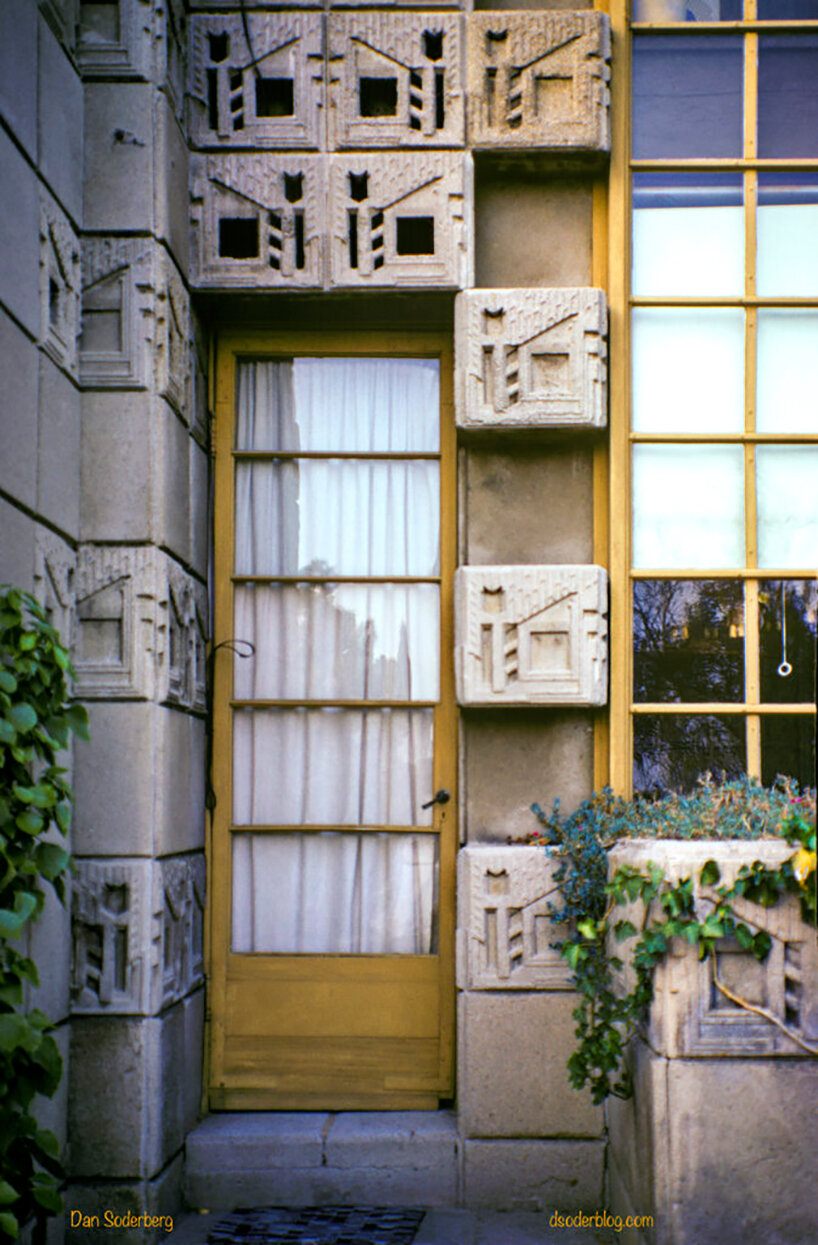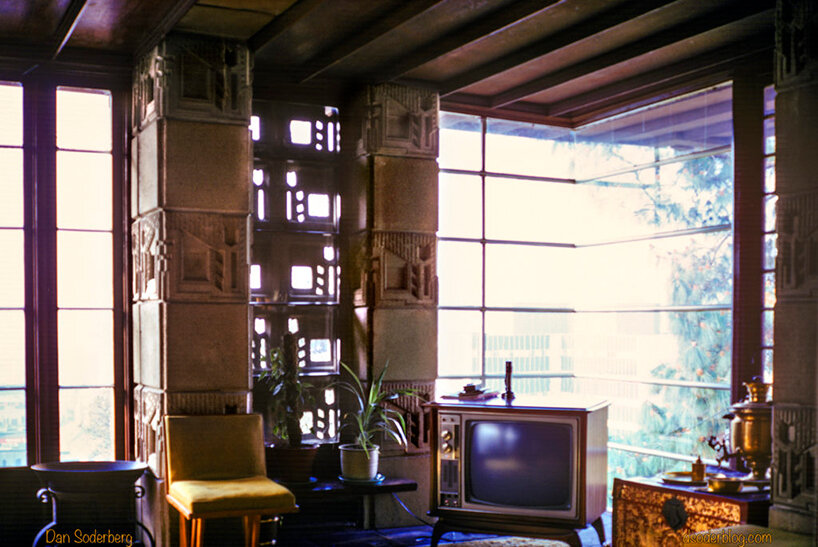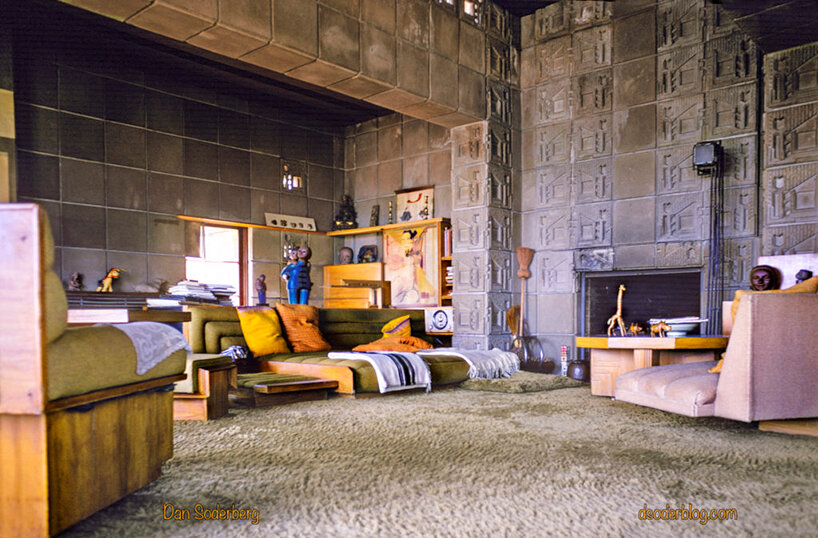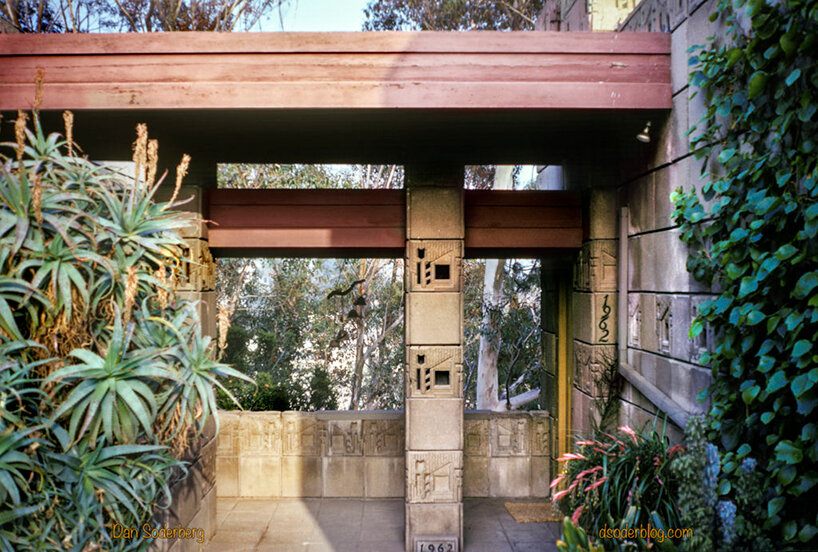 project info:
architect: frank lloyd wright
location: los angeles
on sale for: 4.25 million
christina petridou I designboom
jul 22, 2021