Summer is upon us here in the Northern Hemisphere, and I have been noticing a delightful trend among my Pagan and Witchy friends: they are making plans and are determined to enjoy themselves. Seems simple, but after the last year we have all experienced, it is a welcome sight. Is it time for the rest of us to find the magic of a Pagan Summer?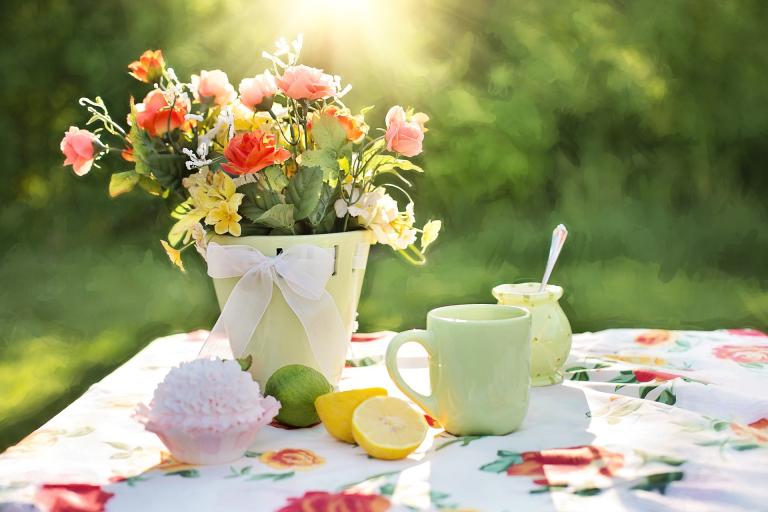 Last year at this time, we had an anvil of COVID hanging over our heads, and life was full of uncertainty and restriction. While the anvil is still undoubtedly there, and precautions still must be taken, it seems that many have adjusted their lives to celebrate what is present in their lives, rather than bemoaning what might be missing. Yes, life is different this year, as we have poked our heads out of the rubble, and many have begun making plans to celebrate life in all sorts of life-affirming ways.
So, what will your Pagan and Witchy summer contain? Not sure how to begin? Let the process unfold organically, by sitting quietly, and listening. Take some time for yourself, whether at home in your favorite spot, outdoors in a peaceful setting, or in a bubble bath or soothing shower. What element bubbles up for you? Will it be a summer of music, reconnection, grounding even more fully, or the simple joys of reading? What brings you pleasure in the summer days? Would a local trip or day away from life problems help? Would a trip to see the ocean or mountains hit your reset button?
Think of it as sustenance that you can add to your summer. If you are unsure which direction to head into, go through some of your senses. How would you like to feel this summer? (ideas: centered, happy, focused) What sounds would you like to hear? (ideas: waterfalls, music, laughter) What tastes would you like to indulge in this summer? (ideas: ice cream, fruits, endless taco-palooza) What would you like to see this summer? (ideas: more nature, your home spruced up, cities or beaches) What represents the smell of summer to you? (ideas: watermelon, the tang of the ocean, the piquant glory of tomato sandwiches).
Then, act accordingly. Maybe you want to find a new way to gather with your friends and community. Less formal ritual and more being out in nature? Maybe you want to be focused on hearth and home only, so what does that look like? Maybe you want to deepen your knowledge in the magical world, by learning more about herbalism, a different form of divination, or brush up on ritual and spell work. Make plans to do so, and put it on a calendar, if you follow one. Do little bits of it here and there, as time allows, but don't let your idea fade away. Declaring the intent and focus of your summer will guide you gently back, and redirect you when life goes off the rails (as sometimes it inevitably does).
Yes, the world is horrific at the moment, and has been for quite some time.  You yourself have pulled through a world-wide pandemic, as we all have. It is still raging on throughout the world, so instead of waiting for something good to happen, move some energy and make it happen yourself. If this is not a time for some joy in our lives, then decide for yourself when you will allow that joy in, because if not now, when? If this is the summer of you reclaiming your joy, then I wish you well on your journey of discovery. Let me know what you decide on your focus, and how it shows up for you! May your summer be witchy, magical and fruitful.