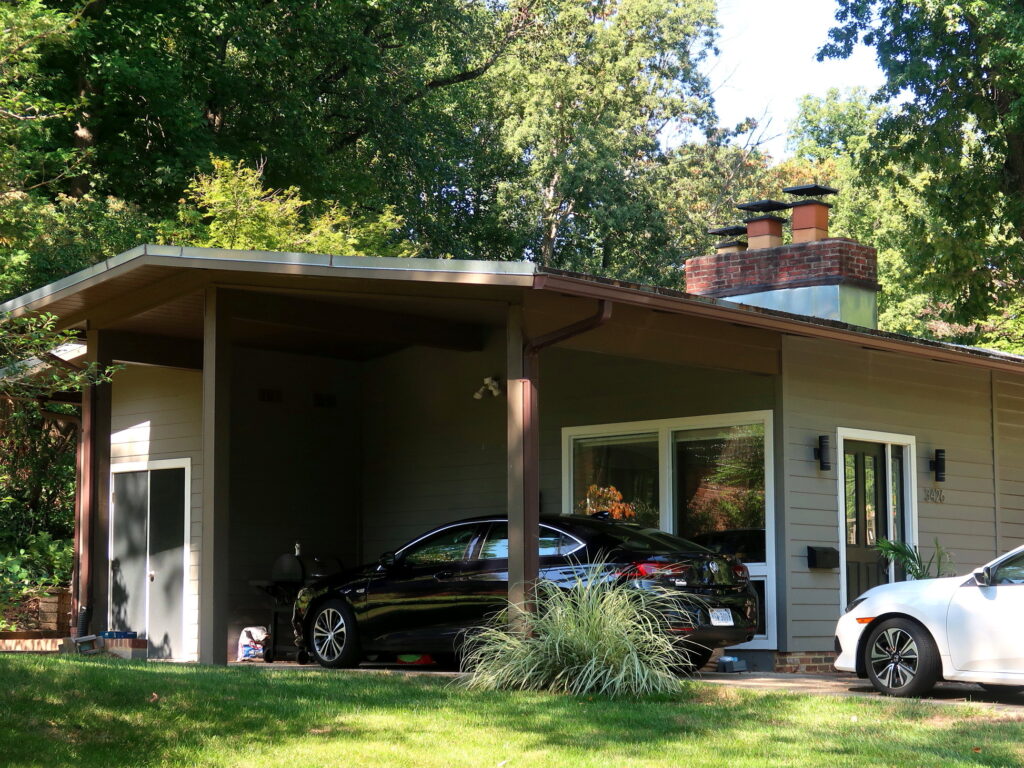 If a Historic Overlay District is created in Holmes Run Acres, homeowners interested in remodeling could still do so – without violating the terms of the HOD designation.
Holmes Run Acres (HRA) is a neighborhood full of mid-century modern homes characterized by lots of wood and glass. It's located off Gallows Road in Mason District just inside the beltway.
Related story: Historic Overlay District proposed for Holmes Run Acres
The HOD proposal has sharply divided residents, with some homeowners arguing an HOD would drive up remodeling costs, while others say the designation is important to protect the character of the neighborhood and prevent out-of-place mcmansions.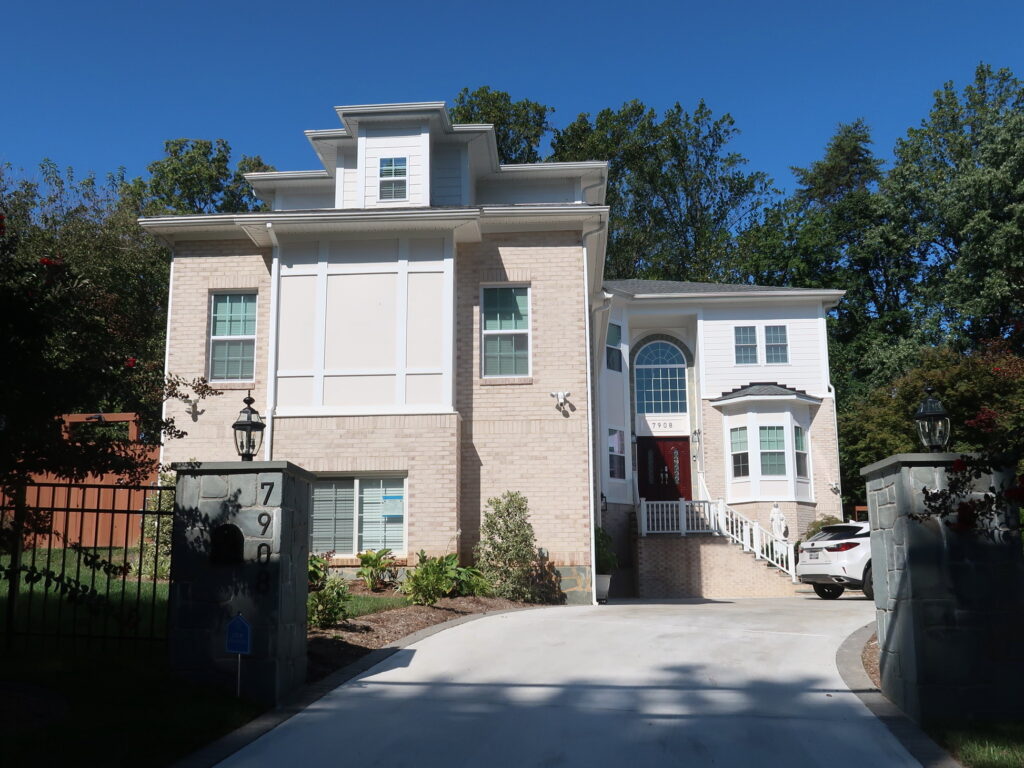 Nearly all of the HRA homes have been modified to some extent. A tour of the neighborhood shows many of the renovations already undertaken would still be approved if they were proposed after an HOD is established.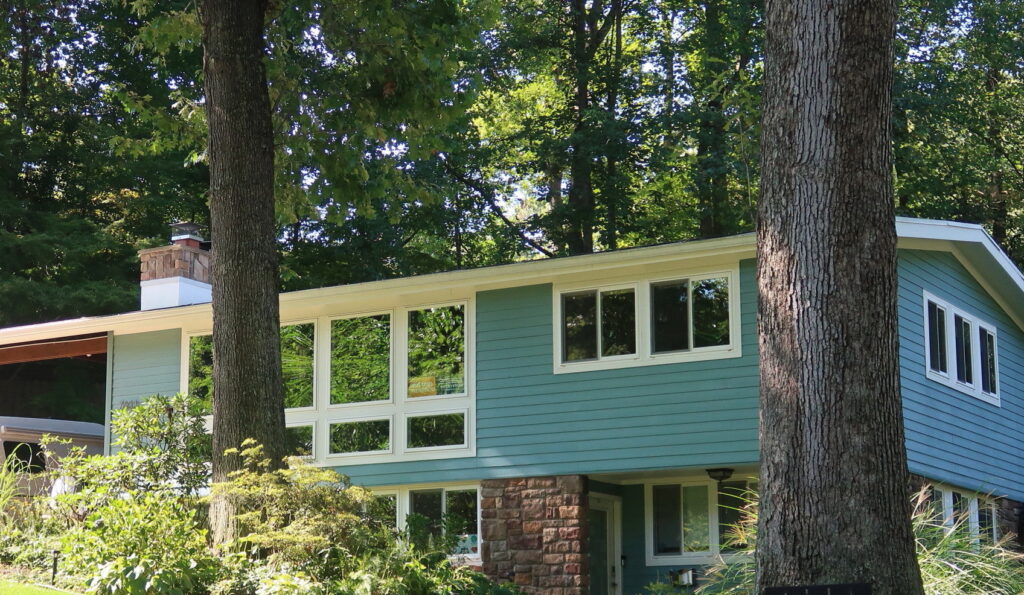 County staff determined that just 58 homes – out of approximately 355 – are "non-contributing" to the HOD, meaning some aspects of the design would not add to the historic significance of the proposed HOD.
The results of a survey of residents on whether they want an HOD or not are expected to be announced in October.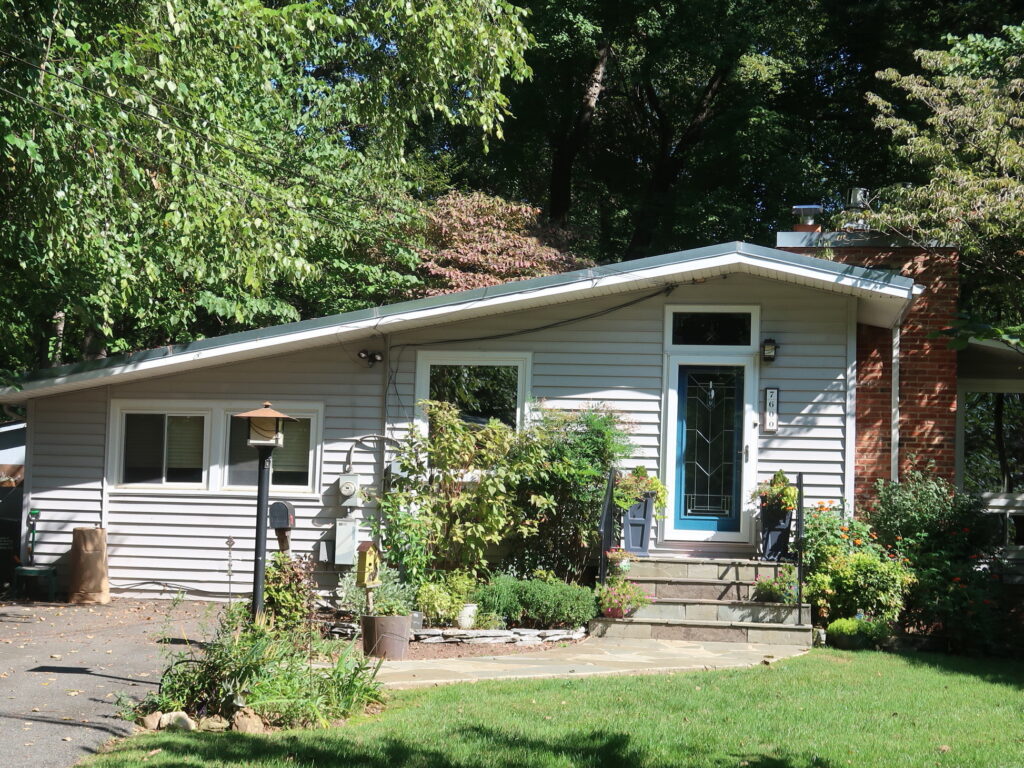 The Fairfax County Planning Department is working on a Comprehensive Plan Amendment specifying how an HOD would work in Holmes Run Acres. The staff report is expected to be issued in early 2023. The Board of Supervisors would ultimately decide if an HOD should be established.
Related story: Let's preserve the unique character of Holmes Run Acres
If an HOD is created, homeowners who want to renovate or expand a house would be required to submit their plans to an Architectural Review Board. The ARB could suggest revisions to ensure it complies with the HOD. If the plan is rejected, homeowners could appeal. That process could add to the cost of remodeling.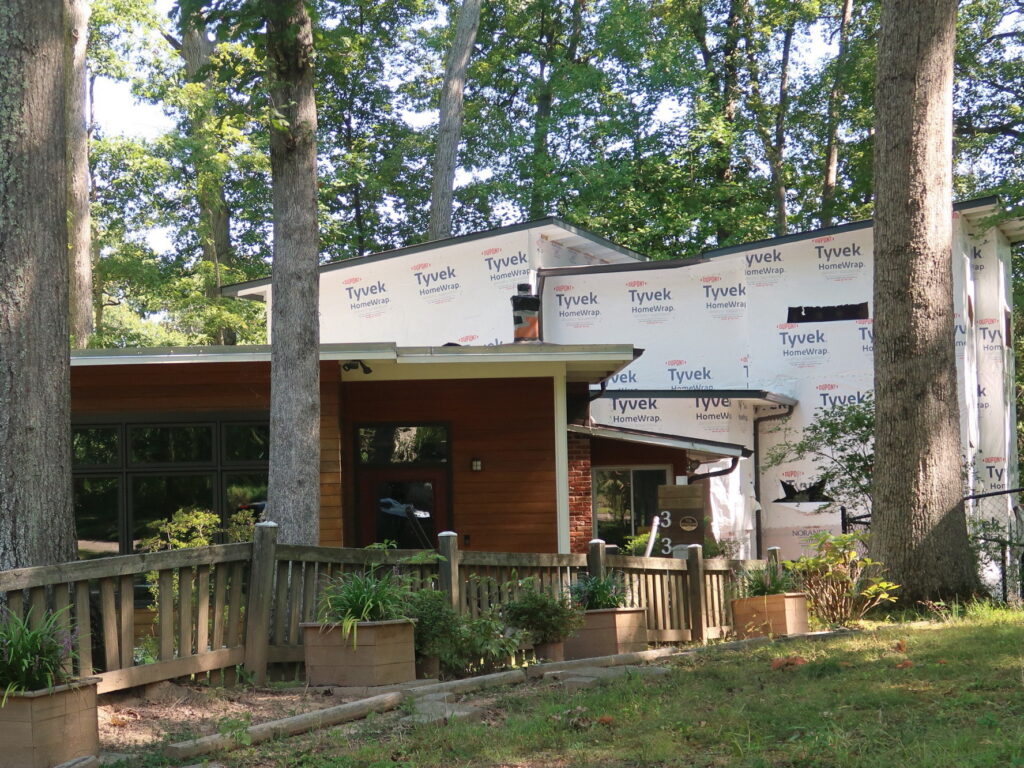 The original houses in HRA, built over several years in the 1950s, had large windows, post-and-beam construction, no ornamentation. low sloped roofs with wide overhangs, prominent chimneys, open floor plans, and carports with thin columns.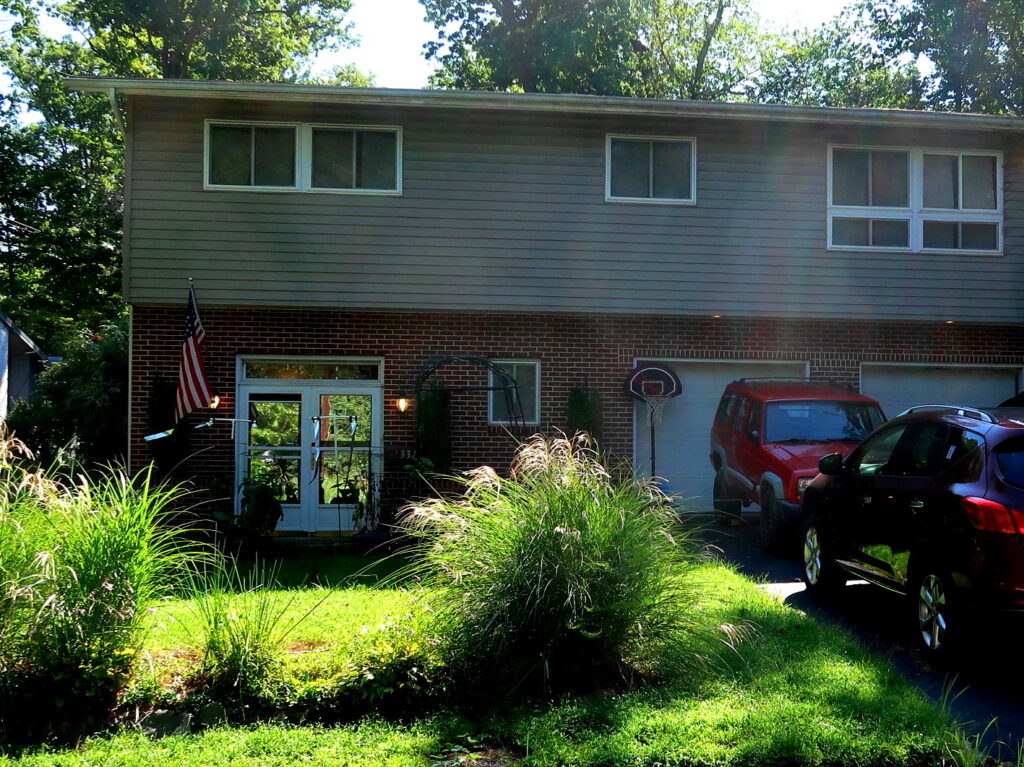 The key element of the community's design is its relationship to nature. Trees were preserved to the extent possible, and the homes were sited on lots to fit in with the natural topography and provide maximum privacy.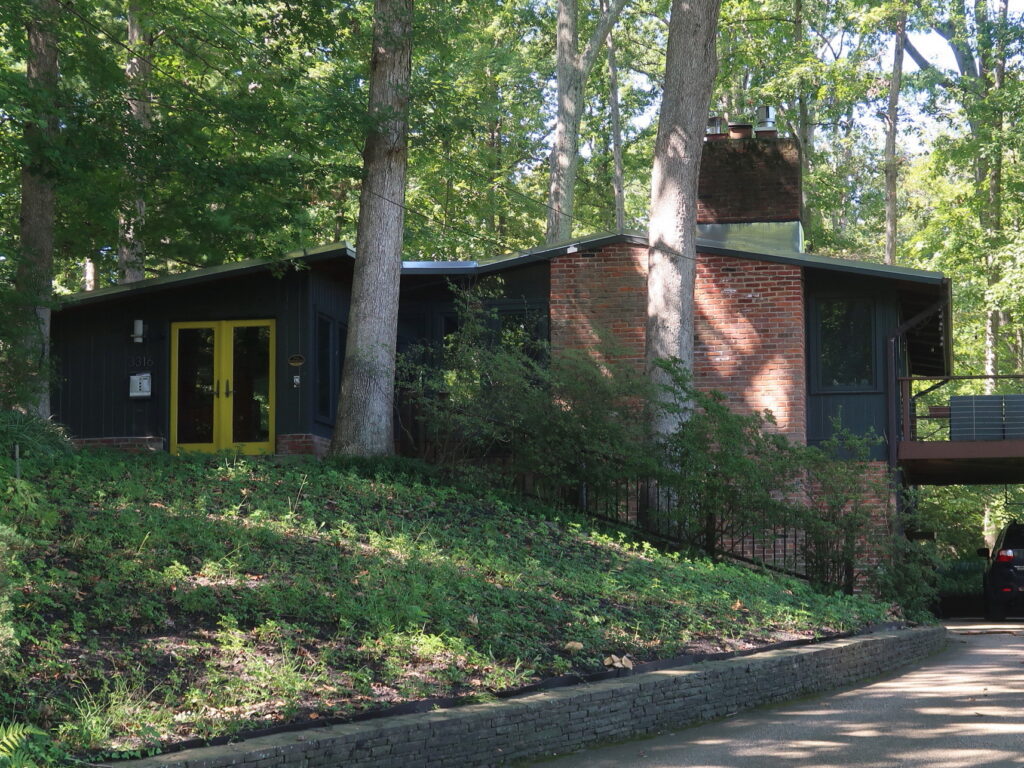 The ARB would only consider exterior renovations visible from the street. Interior renovations or exterior projects in the rear of the house hidden from view would not be affected.  
The ARB would not require homeowners to use original materials from the 1950s or follow strict guidelines on paint color.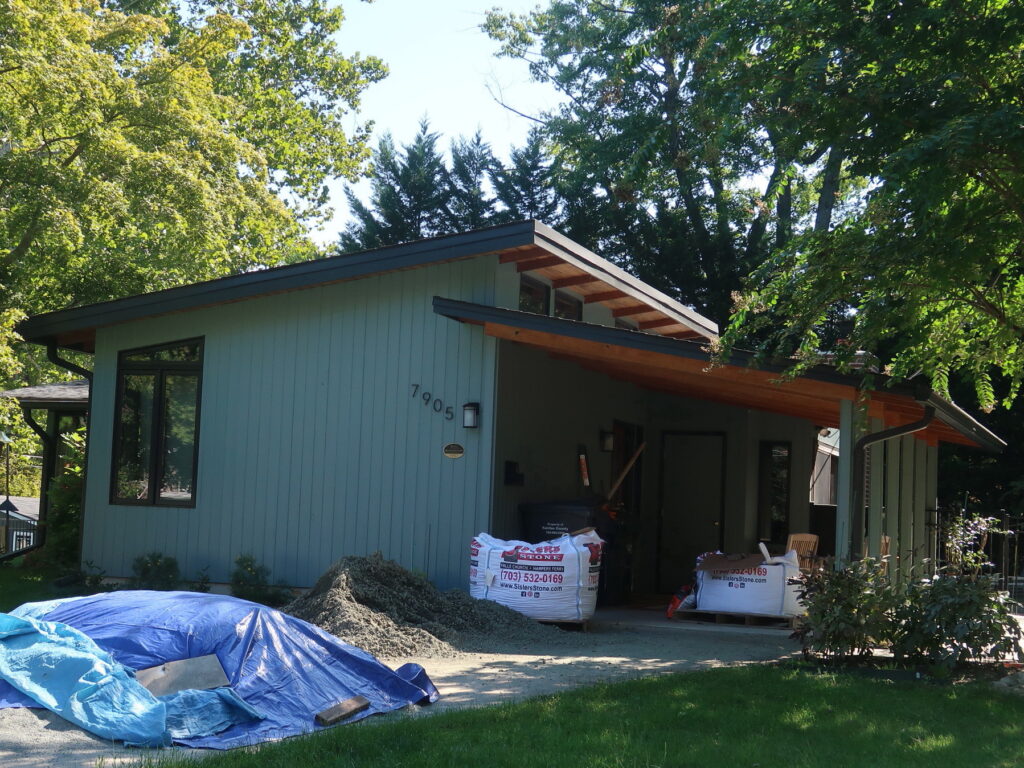 There are some homes in the neighborhood that were doubled in size that are still considered "contributing" to the character of the neighborhood because they incorporated elements from the original design.     
The homes were actually designed with the idea that they would be expanded, architect Francis Lethbridge stated in a 1987 interview.
A Historic Overlay District won't stop renovations in Holmes Run Acres