Unless you've been living under a rock, you've probably heard how wild Utah's real estate market has been lately. Buyers are fighting for a place to live and sellers are reaping the rewards of the intense demand. However, while houses are being built at a break-neck pace here in Utah, homes are made by those who live in them and the personal touches of the owner.
This year marks 75 years of the Salt Lake Home Builders Association welcoming the Utah community to its Salt Lake Parade of Homes event to see the creative ideas of its builders and gain inspiration for their own homes.
Here are four reasons you should visit the Salt Lake Parade of Homes this year.
Be a part of history
For 75 years, the Salt Lake Parade of Homes has influenced new builds and remodels across the country. Ideas that began here have spread nationwide. This will be another year of showcasing our builder's new ideas and trends. You won't want to miss it!
Get inspiration for your home
Since the first Salt Lake Parade of Homes in 1946, millions have crossed the thresholds of countless Parade homes. According to studies done by the Parade of Homes, many attendees build, remodel, or change at least one aspect of their home from ideas taken from the Parade of Homes.
Finding inspiration for your home (or your next one) is exciting. Even the smallest tweak to your home design or decor can make you, your family, and your guests feel more comfortable and at ease. You'll probably want to share your ideas on social media and through word-of-mouth recommendations.
Whether it be a new appliance, paint color, room addition, or build plans for a whole new home, the Parade of Homes is the best source for a little inspiration. Soon, your home will become a haven and many others will follow suit when they catch a glimpse of it.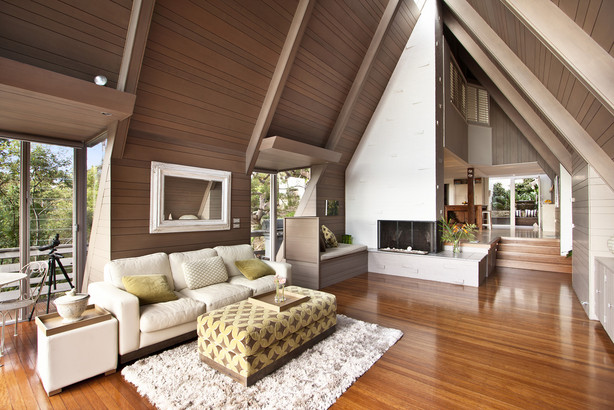 Increase your home's resale value
Whether you're thinking of selling soon or not, doing little things to spruce it up a bit is always a great place to put your money.
"If, like 70% of American homeowners, you believe your house is your biggest asset, taking care of it is probably a top priority," wrote Beth Buczynski in an article for Nerd Wallet. "The good news is, keeping up with repairs and making smart improvements are both proven ways to increase home value over time."
Often it's the smallest things that make the biggest difference in a home. Nerd Wallet suggests starting with curb appeal items like landscaping, paint, etc., and then moving to the interior. Once inside, simple kitchen and bathroom changes offer the most return for your dollar.
If increasing your home's value is important to you, you'll find plenty of inspiration from the most modern and up-to-date trends showcased at the Parade of Homes.
Make your house a home
Whether you've been living in the same house for 20 years, or just landed your first starter home, every house deserves to become a home. As the saying goes, "home is where the heart is."
To make your house a home, visit the Salt Lake Parade of Homes from July 30 to Aug. 14. For more information, visit the Salt Lake Parade of Homes website here. Save $3 with promo code, Parade75.
×
More stories you may be interested in